The Wharton-AltFinance Institute

The Wharton-AltFinance Institute is a collaboration with Apollo Global Management, Ares Management, and Oaktree Capital Management as a facet of the $90 million AltFinance initiative that funds recruiting, training, and career opportunities at Historically Black Colleges and Universities (HBCUs) over the next 10 years.
This program was built to support promising HBCU students by creating greater access to pursue careers in alternative investing, including opportunities with the three firms as well as within the broader financial services industry. Offered to full-time students enrolled in degree programs at their HBCUs, the coursework is non-credit and not part of a degree program,  but rather a supplement to their learning journey.
We are dedicated to creating a virtual institute that is open to interested students at HBCUs, providing coursework and educational tools developed by top professors and finance professionals. Our offerings and community site take a multi-pronged approach towards helping students break into the field — combining Wharton lectures, simulations, and one-on-one sessions with finance leaders while allowing space to make meaningful professional connections.
We will continue to put accessibility at the forefront as we share with students the resources and expertise of America's oldest collegiate business school to promising and talented HBCUs students, introducing them to the emerging and influential alternative finance industry.
 September 2022 | Wharton-AltFinance Institute 2-day on-campus workshop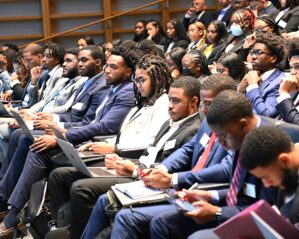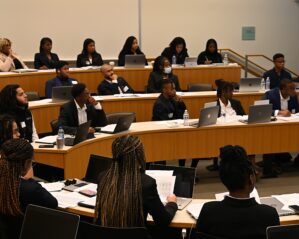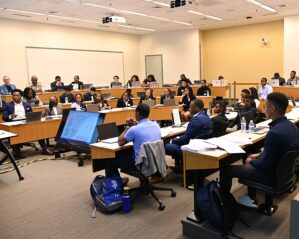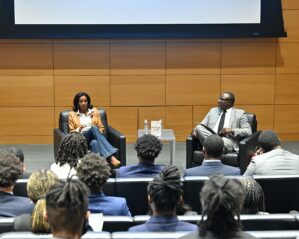 "We are proud to play an important role in the creation of AltFinance which, through its efforts to support HBCUs, will make an immediate and positive difference for the students who participate. As the country's largest business school, with a reach from pre-college students to C-suite executives, it is Wharton's privilege to offer our world-class faculty and resources to those who are so deserving."
— Erika H. James
Dean, The Wharton School
Reliance Professor of Management and Private Enterprise
Professor of Management